Chengdu
Chengdu, a prefecture level city under the jurisdiction of Sichuan Province, is called Chengdu for short, also known as "Chengdu and Jincheng". It is the provincial capital and sub provincial city of Sichuan Province, a megacity, the headquarters of the Western War Zone organs, an important national high-tech industrial base, commercial logistics center and comprehensive transportation hub determined by the State Council, and an important central city in the western region. In 2018, the city has jurisdiction over 11 districts, 4 counties and 5 county-level cities, including Chengdu direct management zone of Tianfu new area, Chengdu high tech Industrial Development Zone and Chengdu Economic and Technological Development Zone, covering an area of 14335 square kilometers, with a permanent population of 16.33 million and a GDP of RMB 153.4277 billion.
Chengdu is located in the southwest of China, the west of Sichuan Basin and the hinterland of Chengdu Plain, with flat terrain, crisscross river network, rich products and developed agriculture. It has a subtropical monsoon humid climate, and has been known as the "land of abundance" since ancient times. As an important electronic information industry base in the world, Chengdu has 30 national scientific research institutions, 67 national R & D platforms, 56 universities, each There are about 3.89 million talents and 285 world top 500 enterprises.
Chengdu is a famous historical and cultural city and the birthplace of ancient Shu civilization. King Tai of Zhou Dynasty named Chengdu after "Chengdu in one year, Chengdu in two years". Seven separatist regimes established their capitals here. They were the state and county governments of each dynasty. Han Dynasty was one of the five metropolises in China. Tang Dynasty was one of the most developed industrial and commercial cities in China, known as "Yang Yi Er" in history. Northern Song Dynasty was the second metropolises outside Bianjing, which invented the first paper currency jiaozi in the world. With Dujiangyan, Wuhou Temple, Dufu thatched cottage, Jinsha site and other places of interest, it is an excellent tourist city in China.
It has successively won the world's best emerging business city, China's inland investment environment benchmarking City, the national small and micro enterprise innovation and entrepreneurship demonstration base city, China's top 10 cities in comprehensive strength, China's top 10 start-up cities, and China's top 100 foreign trade cities, ranking 18th. It is speeding up the construction of a world-renowned cultural and creative city with national leading and global competitiveness.
Name origin
The origin of "Chengdu", according to the record of Taiping Huanyu, is based on the historical process of capital construction of the Western Zhou Dynasty. It took the king of Zhou to move Qi, lived in Chengdu for one year, became a city in two years, and became the capital of Shu in three years. The pronunciation of Chengdu in Shu language is Shu capital. Chengdu means the capital of Shu Kingdom, or the last capital.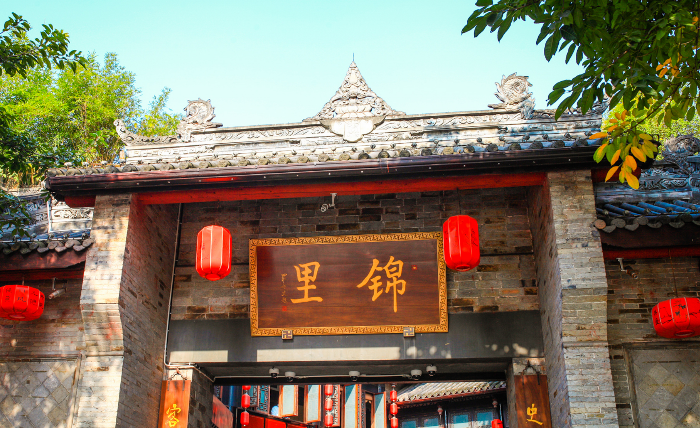 Chinese